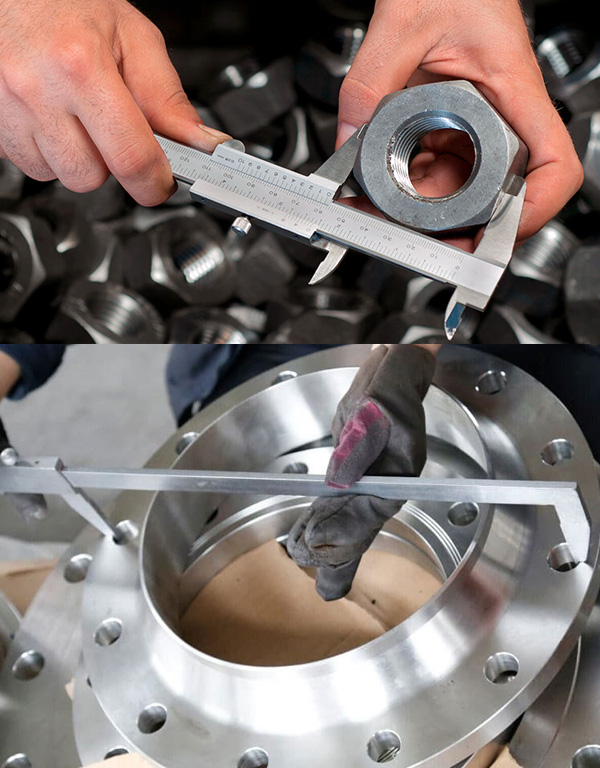 About Kalpataru Piping Solutions
An area of the primary focus of our company is quality control. Hence, our testing laboratory has the latest equipment used to conduct regular inspections. Our lab technicians frequently calibrate the equipment being used to get correct readings in test results. Our equipment can meet the requirements of different regulatory bodies, including the - ISO, BS, ASME, ASTM, and ANSI. Industries such as Aircraft, Petrochemical, Oil and Gas, Power Generation as well as the Rail and Motorsports industries, enlist the support of our tech lab for accurate results.
The fasteners produced here undergo both product and chemical analysis, via a series of stringent test methods. All alloys, including the ferrous and non-ferrous variety, undergo checks for conformance to their chemical composition. Especially, per the specification, they follow.
Some ASTM specifications mention the need for performance of non-destructive tests on the fasteners. These fasteners test according to the BS EN ISO 9712 and undergo several tests. For instance, this standard dictates the need for tests like ultrasonic, radiography, radiographic interpretation, dye penetration inspection, and magnetic particles.
In addition to the chemistry, the corrosion resistance properties of the alloys used in their manufacture will undergo testing successfully. The corrosion tests performed on the fasteners to check their resistance properties are as follows - painted finishes, adhesion tests, plated finishes, salt spray, and lastly, humidity testing and the thickness of the coating.