316L Stainless Steel Screw, Stainless Steel 316 Washer, 316L SS U Bolts, SS 316 Industrial Fasteners, ASTM A193 316L Bolts, Werkstoff Nr. 1.4401 / 1.4436 Fasteners, Stainless Steel 316 Fastener, X2CrNiMo17-12-2 Industrial Fasteners, Best Deals on Stainless Steel UNS S31600 Bolts, Stainless Steel 316 Stud Supplier in India.
Kalpatru is one of the finest seller of SS 316 / 316L Fasteners, which provides a one-piece and self-reinforced connection. Stainless Steel 316 Fasteners is available in a variety of corrosion and heat resistant grades to offer a high-strength, and corrosion resistant. Stainless Steel 316L Fasteners is highly workable material that is frivolous, and hundred percent ecological. The sphere-shaped design of SS 316 Fasteners allows the usage of automatic burning apparatus. SS 316L Fasteners requires less weld material during re-establishing 100% pipe or header strength. In addition, 316 Stainless Steel Fasteners can be carved in the run after welding the outlet to trim down more distortion. The main function of 316L Stainless Steel Fasteners is to offer an access to a pipe line for metering gases or liquids. Stainless Steel UNS S31600 Fasteners is compressed amid a couple of alloys when it is installed in a pipe line and the entire meeting is called as a blending. Meanwhile, Stainless Steel UNS S31603 Fasteners is the metering tool, includes an exceptionally thin plate through a round, square and concentric edge hole in the hub. We are offering fine type of Alloy 316 Fasteners that are basically in disc or ring shape, and are connected to a pipe so as to provide a superior support and strength. These Alloy 316L Fasteners are generally welded or screwed to the pipe end and are connected through the bolts.
ASME SA194 SS 316 Coupling Nut, Stainless Steel 316L Socket Head Cap Screw, High Quality 316 Stainless Steel Hex Head Screw, 316 SS U Bolts Dealer, SS 316L Spring Washers, Stainless Steel SUS 316 Stud Bolts, Large Selection of SS 316L Fasteners, SS 1.4404/1.4435 Lock Washer, Stainless Steel 316L Machine Screw, S31603 SS Eye Bolts Exporter.



Stainless Steel 316/316L Fasteners Specification
Stainless Steel 316/316L Fasteners Equivalent Grade
| | | | | | | | |
| --- | --- | --- | --- | --- | --- | --- | --- |
| STANDARD | WERKSTOFF NR. | UNS | JIS | BS | GOST | AFNOR | EN |
| SS 316 | 1.4401 / 1.4436 | S31600 | SUS 316 | 316S31 / 316S33 | - | Z7CND17‐11‐02 | X5CrNiMo17-12-2 / X3CrNiMo17-13-3 |
| SS 316L | 1.4404 / 1.4435 | S31603 | SUS 316L | 316S11 / 316S13 | 03Ch17N14M3 / 03Ch17N14M2 | Z3CND17‐11‐02 / Z3CND18‐14‐03 | X2CrNiMo17-12-2 / X2CrNiMo18-14-3 |
ASTM F193 316/316L Fasteners Manufacturing Standards
| Hexagon Bolt / Set Screws | Stud Bolt | Hexagon Nuts | Socket Cap screws |
| --- | --- | --- | --- |
| DIN 931 | BS4882 | DIN 934 | DIN 912 |
| DIN 933 | DIN 976 | BS 1768 | DIN 6912 |
| BS 1768 | | BS 1769 | DIN 7984 |
| UNI 5731 | | BS 1083 | ANSI B18.3 |
| UNI 5739 | | BS 3692 | ISO 4762 |
| ISO 4014 | | ISO 4032 | UNI 5931 |
| ISO 4017 | | ISO 4033 | BS 2470 |
| BS 1769 | | ANSI B18.2.2 | BS 4168 |
| BS 3692 | | | |
| ANSI B18.2.1 | | | |
| Socket & Slotted Set Screws | Socket & Slotted Countersunk Screws | Studs | Washers |
| DIN 913 | DIN 963 | DIN 938 | DIN 125 |
| DIN 914 | DIN 7991 | DIN 939 | DIN 9021 |
| DIN 915 | BS 4168 | DIN 2510 | BS 4320 |
| DIN 916 | BS 1981 | BS 4439 | BS 3410 |
| DIN 551 | BS 483 | BS 2693 | |
| DIN 553 | BS 2470 | | Spring Washers |
| DIN 438 | | | DIN 127 |
| BS 4168 | | | BS 4464 |
| | | | BS 1802 |
Types of Stainless Steel 316/316L Fasteners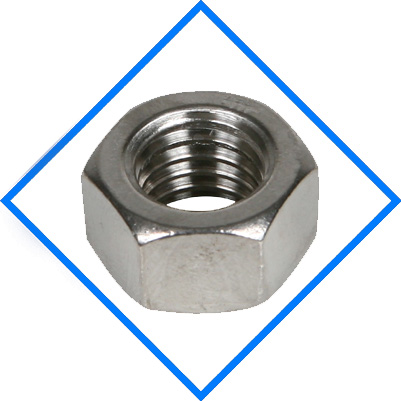 Stainless Steel 316/316L Nuts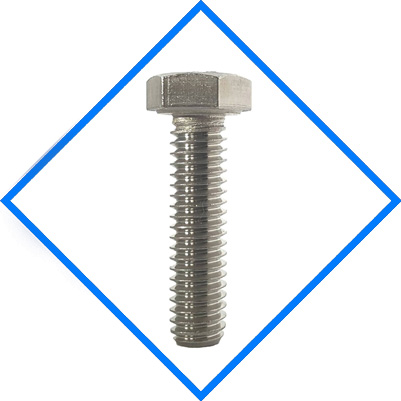 Stainless Steel 316/316L Bolts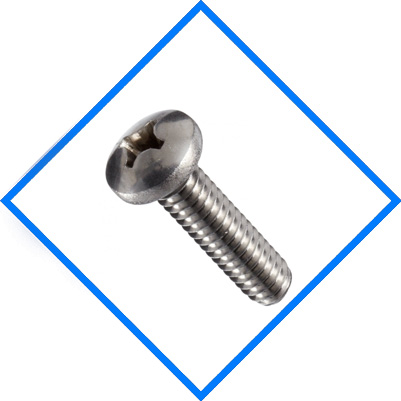 Stainless Steel 316/316L Screws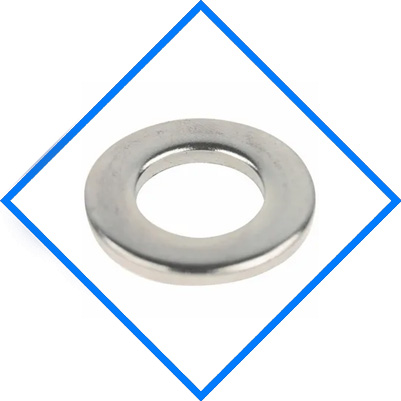 Stainless Steel 316/316L Washers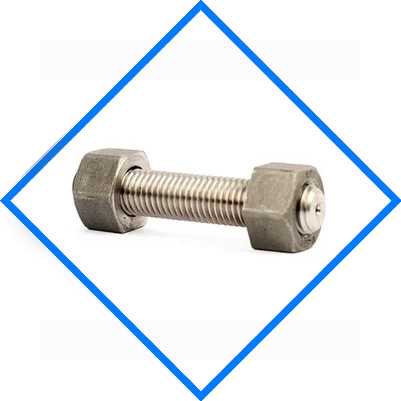 Stainless Steel 316/316L Stud Bolts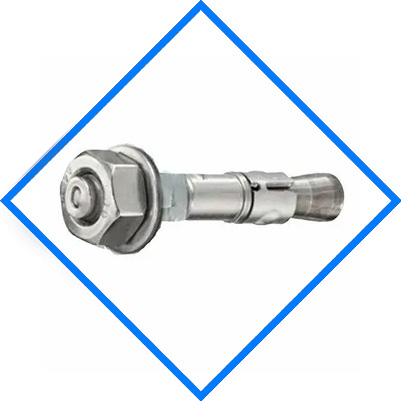 Stainless Steel 316/316L Anchor Bolts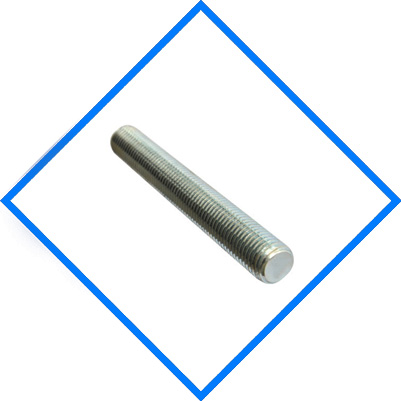 Stainless Steel 316/316L Threaded Rod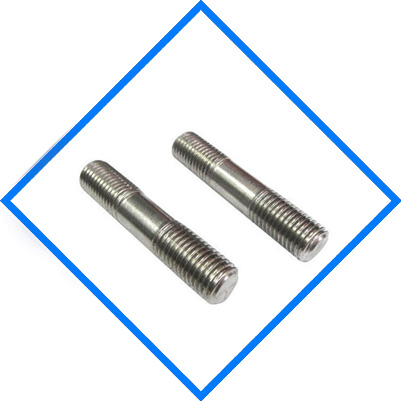 Stainless Steel 316/316L Stud
Stainless Steel 316/316L Fasteners Price List
We offer wide range of industrial Stainless Steel 316 Fasteners that in compliance with IS, BS and DIN standards at best market prices in India. To know more about the latest price of Stainless Steel 316/316L Fasteners Please Call +91 22-66337137 or Send an Email to info@flangesbolts.com
Chemical Composition of Grade 316/316L Stainless Steel Fasteners
| | | | | | | | | |
| --- | --- | --- | --- | --- | --- | --- | --- | --- |
| Grade | C | Mn | Si | P | S | Cr | Mo | Ni |
| SS 316 | 0.080 max | 2.00 max | 1.0 max | 0.045 max | 0.030 max | 16.0 - 18.0 | 2.0 - 3.0 | 11.0 - 14.0 |
| SS 316L | 0.035 max | 2.00 max | 1.00 max | 0.045 max | 0.03 max | 16.0 - 18.0 | 2.0 - 3.0 | 11.0 - 14.0 |
Mechanical Properties of Stainless Steel 316/316L Fasteners
| | | | | | |
| --- | --- | --- | --- | --- | --- |
| Grade | Density | Melting Point | Tensile Strength | Yield Strength (0.2%Offset) | Elongation |
| 316 | 8.0 g/cm3 | 1400 °C (2550 °F) | 515 Min | Psi – 30000 , MPa – 205 | 35 % |
| 316L | 8.0 g/cm3 | 1400 °C (2550 °F) | 485 Min | Psi – 30000 , MPa – 170 | 40 % |
Other Types of Stainless Steel 316/316L Fasteners
Stainless Steel 316L Fastener
Stainless Steel 316L Bolts
Stainless Steel 316L J Bolts
ASTM A193 SS 316L Full Threaded Bolt
316L Stainless Steel Button Head Bolt
Stainless Steel ASTM A194 316L Hex Nuts
Stainless Steel 316L Long Bolts
SS 316L Studs Stockist
SS 316L Screw Supplier
ASME SA194 316L Stainless Steel Bolts
316L Stainless Steel Lock Washer
316L Stainless Steel Half Threaded Bolt
ASME SA193 316L Stainless Steel Machine Bolt
Stainless Steel SUS 316L Stud
316L SS Hex Head Screw Exporter
S31600 Stainless Steel Bolts
Grade 316 SS Foundation Bolts
ASTM F193 SS 316 Coupling Nut
INOX 1.4404 Particle Board Screw Exporter
ANSI B18.2 Stainless Steel 316 Carriage Bolt
Grade 316 Elevator Bolt
F193 Grade 316L T-Head Bolts
DIN 1.4435 Dock Washer
ASTM A193 316 Tooth Lock Washer
X2CrNiMo18-14-3 Stainless Steel Hex Washers
X5CrNiMo17-12-2 SS Square Washer Dealer
ASTM F193 316L Fender Washer at Best Price
1.4401 / 1.4436 Stainless Steel Bolts Specification
AISI 316L Stainless Steel Socket Head Cap Screw
316L Stainless Steel Castle Nuts
316L Stainless Steel Spring Washer
Stainless Steel 316L Socket Set Screws
Grade 316L SS Self Drilling Screw Manufacturer
Stainless Steel 316L Fasteners Distributor
Stainless Steel 316L Wing Screw
Stainless Steel 316L Industrial Fastener Price
ASTM A194 316L Stainless Steel Square Nuts
Stainless Steel UNS S31603 Machine Screw
Stainless Steel DIN 11.4435 Metric Set Screws
316L Stainless Steel Socket Head Cap Screw
316L Stainless Steel U Bolts
Stainless Steel 316L Anchor Bolt
316L SS Eye Bolts Dealer
SS 1.4404 Elevator Bolt
316L Stainless Steel Double Ended Stud
Stainless Steel 1.4401 Lag Fasteners
Gr. 316L Concrete Screw
316 Stainless Bolted Joints
ASTM F193 Gr 316L SS Machine Bolt
SS 316L Machine Fasteners Dealer
Suppliers of 316L Stainless Steel Draw Bolt
Stainless Steel 316 Fasteners Stockist
Stainless Steel 316 Self Locking Nuts
INOX 1.4401 Stainless Steel Split / Lock Washer Supplier
Stainless Steel 316S11 / 316S13 Customized Washer
Stainless Steel S31600 Fasteners
Stainless Steel 316/316L Fasteners Application Area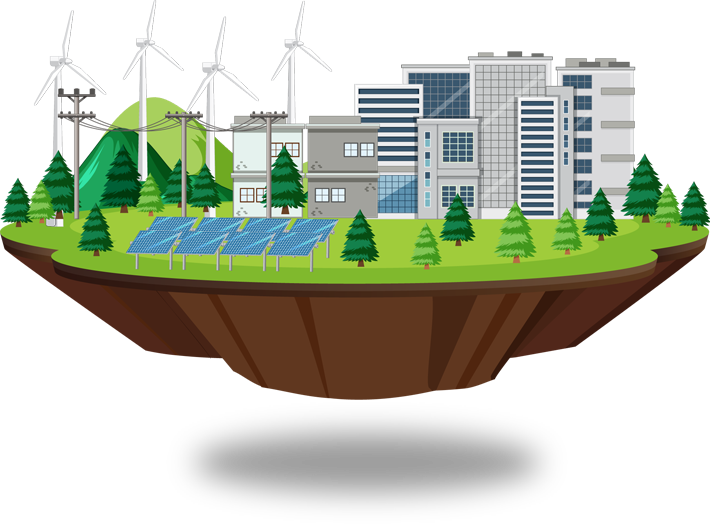 Our products range of Stainless Steel 316, 316L Fasteners find application in various areas such as: Petro-Chemical Industries, Ship Building Industries, Heavy Engineering Industries, Fertilizer Plants, power Generation Units ( Nuclear, Hydro or Thermal), Civil Industries, Oil Expansion Projects, Off Shore & On Shore Oil Towers, Valves, Vessels, Pumps, Railways, Steel Plants, Civil Construction Industries, Home Fittings etc.

ss